Stworzono / zmodyfikowano 02/12/2020 przez Korneliusz
Na dzisiaj (luty 2019) nasz kolektyw liczy 305 gospodarstw domowych i 421 członków/iń łącznie, czyli 305 członków/iń rzeczywistych i 116 członków/iń wspierających.
W ciągu czterech lat (2015-2018) zorganizowaliśmy 50 spotkań orientacyjnych dla nowych osób. Wzięło udział w nich ponad 1000 osób, przystąpiło do KOOP trochę ponad połowę (53%) z nich.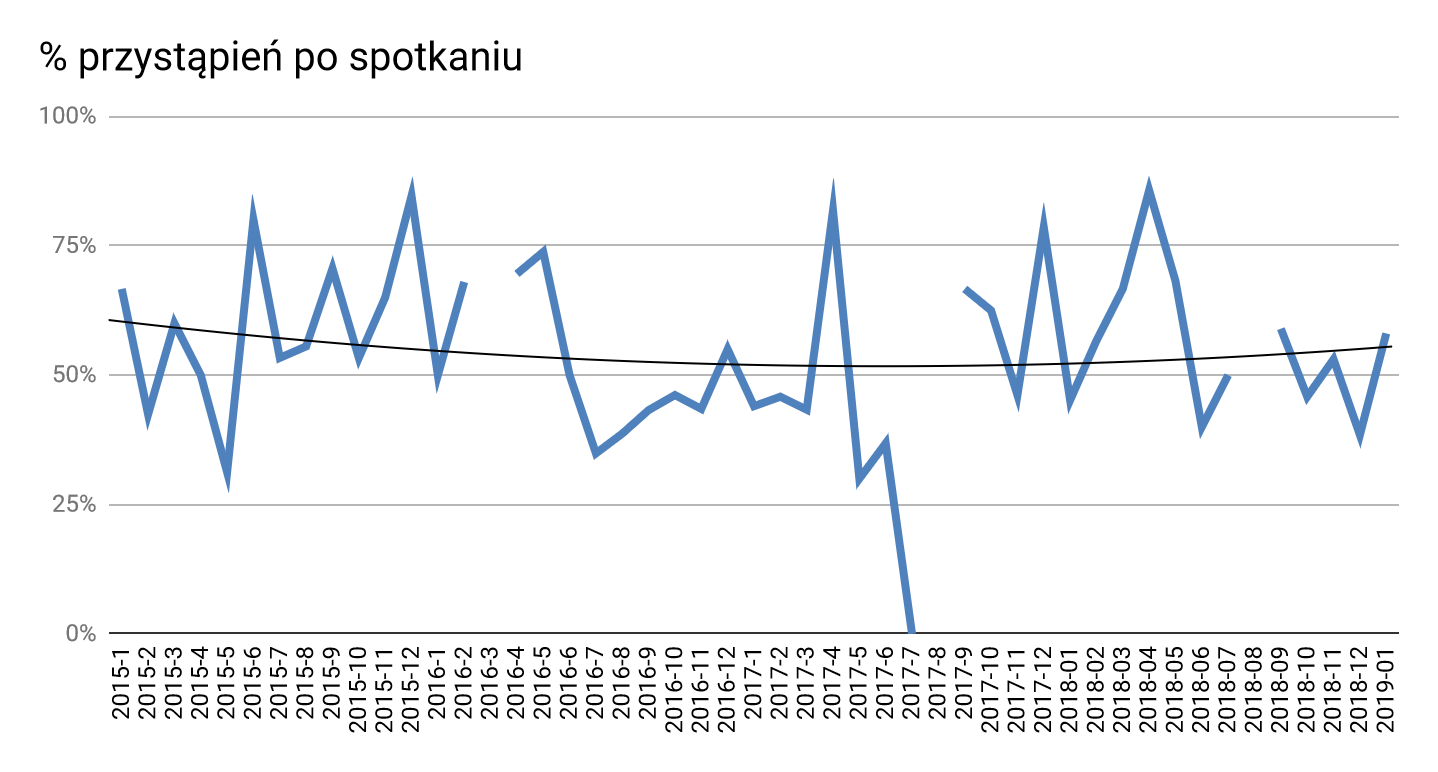 Odsetek przystępujących i średnia składka na jedno gospodarstwo domowe (ok. 190 zł) utrzymują się na tych samych poziomach.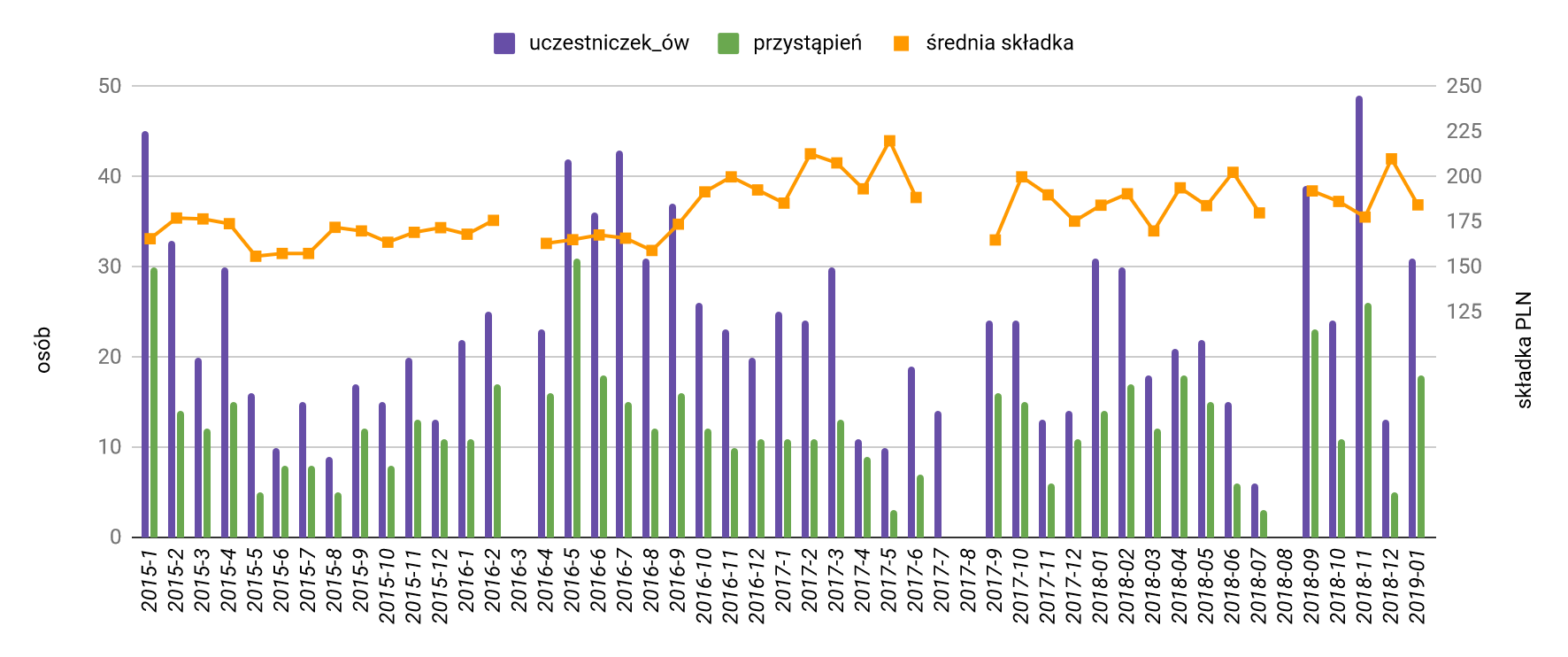 Spośród osób, które przystąpiły w ostatnim roku prawie 3/4 przedłużyło swoje członkostwo na kolejne półrocze. Rok temu było to jeszcze 2/3. Poziom rezygnacji wśród nowych osób wyraźnie spada od drugiej połowy 2017 r.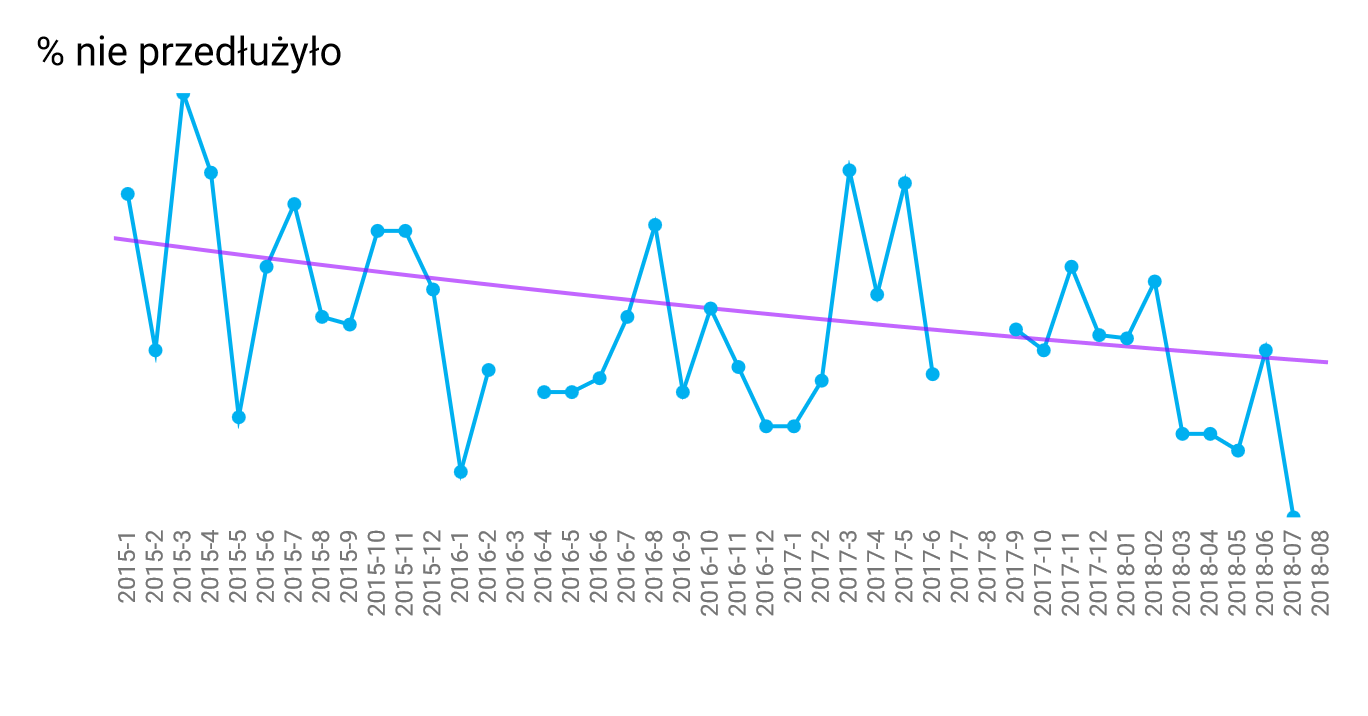 Stopień rezygnacji ze członkostwa w 2018 r. wyniósł średnio 37% miesięcznie. W 2017 r. było to jeszcze 48%. Średnia miesięczna ze składek pierwszy raz przekroczyła 9000 i 10000 zł w 2018 r. W 2018 r. wydano ponad 800 indywidualnych kart członkowskich.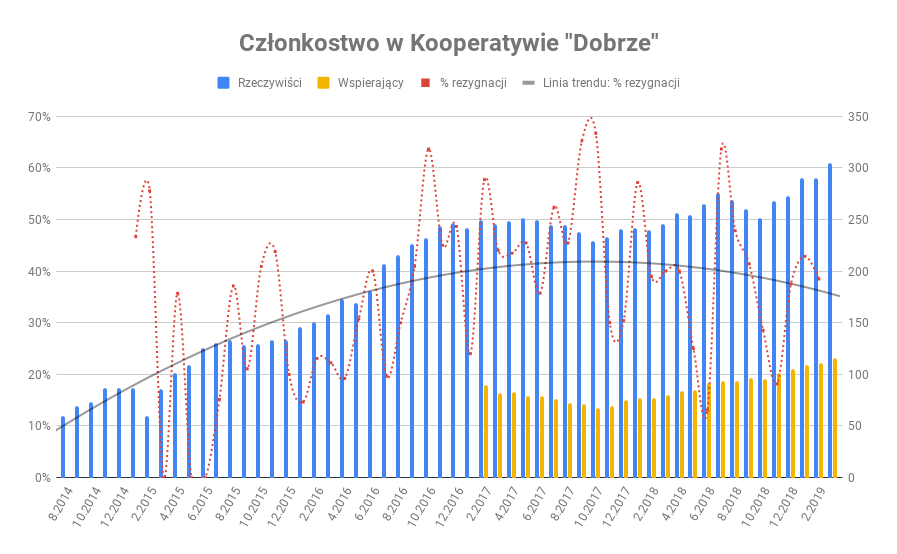 Najwięcej w Kooperatywie jest teraz członków/iń, którym trwa pierwszy okres składkowy (30%). Najdłuższy, nieprzerwany staż w Kooperatywie mają osoby, które już są 4,5 roku z nami. Ich jest około 5%.